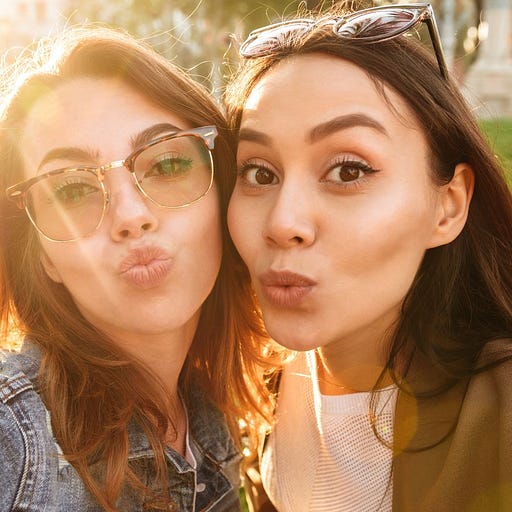 May 9 • 53M
Hinge Creeps, Tinder Fails & Girl Code
Two women- one working in academia, the other a certified dating coach & trauma-informed dating behaviorist with 10 years experience - discuss all things dating, sex, gender issues & relationships.
Reminder - The 2nd Episode This Week Is For Paid Subscribers Only!
Please Submit Your Dating Questions
We're preparing to record next week's episodes and could use your questions!!
In This Episode:
Men who lie about their age on their dating profile

Why isn't he getting any matches on Tinder?

She found evidence her man is cheating. Should she leave him?

Hinge bans a creep for being a creep

Why it's hard to make other single friends as you get older

What is Girl Code and should a woman reject a man because he dated her Bumble BFF match?

How often should you text with someone after the first date?
This Friday May 13th - Write The Best Dating Profile Ever Online Workshop

Early bird pricing - Save $10
Learn how to write an engaging & compelling profile that will help you attract emotionally available matches.

Get tips on what to remove from your profile to avoid attracting scammers & time wasters

Also included: Free copies of the Write The Best Dating Profile Ever & Master Online Dating online courses.
F*ck That Guy Online Class - Get The Tools, Scripts, and Insights To Navigate Common Frustrating Dating Behavior
Jun 16

90 minute workshop

Topics Include:
When He's Emotionally Unavailable
When He Asks What You're Looking For
When He's Looking For The Girlfriend Experience But Won't Commit
When You Think He Just Wants Sex
When He's Too Interested, Too Quickly (aka Lovebombing)
When You're Afraid To Date Because Of Your Weight
When You Just Want To Stay Single